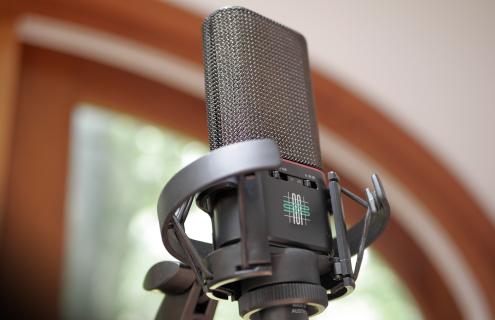 Joanne M. Conroy, MD, CEO and president of Dartmouth Health, was recently featured as a guest on "HealthLeaders Podcast," produced by HealthLeaders Media. HealthLeaders is a multi-platform media company dedicated to meeting the business information needs of healthcare executives and professionals.
During her conversation with host Melanie Blackman, strategy editor at HealthLeaders, Conroy discussed the benefits and challenges of leading a rural health system, her four tenets of leadership, and offered advice for future leaders.
"When we think about the communities we serve, it's not just the patients we serve, but the communities those patients live in," Conroy told Blackman. "We realize that in rural parts of the country, your ZIP code has a lot to do with your healthcare. And so, when we think about serving communities, it's not just addressing the needs of those patients we serve, but understanding and trying to mitigate the environmental and social factors that lead to poorer health."
To listen to the episode, visit the "HealthLeaders Podcast" page, or search for "HealthLeaders" wherever you get your podcasts.
About Dartmouth Health
Dartmouth Health, New Hampshire's only academic health system and the state's largest private employer, serves patients across northern New England. Dartmouth Health provides access to more than 2,000 providers in almost every area of medicine, delivering care at its flagship hospital, Dartmouth Hitchcock Medical Center (DHMC) in Lebanon, NH, as well as across its wide network of hospitals, clinics and care facilities. DHMC is consistently named the #1 hospital in New Hampshire by U.S. News & World Report, and recognized for high performance in numerous clinical specialties and procedures. Dartmouth Health includes its Dartmouth Cancer Center, one of only 51 National Cancer Institute-designated Comprehensive Cancer Centers in the nation, and the only such center in northern New England; Dartmouth Health Children's, including the Children's Hospital at Dartmouth Hitchcock Medical Center, the state's only children's hospital and clinic locations around the region; member hospitals in Lebanon, Keene and New London, NH, and Windsor, VT, and Visiting Nurse and Hospice for Vermont and New Hampshire; and more than 24 clinics that provide ambulatory services across New Hampshire and Vermont. Through its historical partnership with Dartmouth and the Geisel School of Medicine, Dartmouth Health trains nearly 400 medical residents and fellows annually, and performs cutting-edge research and clinical trials recognized across the globe with Geisel and the White River Junction VA Medical Center in White River Junction, VT. Dartmouth Health and its more than 13,000 employees are deeply committed to serving the healthcare needs of everyone in our communities, and to providing each of our patients with exceptional, personal care.