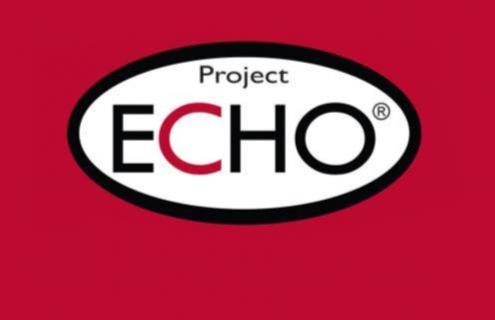 The explosive global outbreak of monkeypox has occurred while the medical community is transitioning its COVID-19 pandemic response from its emergency phase. The World Health Organization has declared monkeypox a public health emergency of international concern; additionally, the Biden administration has also declared the virus a public health emergency in the United States. Attention must now be turned to all available emerging evidence to control this crisis.
In response to the current situation with monkeypox, Dartmouth Health has planned a new Project ECHO (Extension for Community Healthcare Outcomes) titled "Just in Time: Testing, Vaccination, and Treatment for Monkeypox." This educational series will offer a "crash course" on the epidemiology, strategies for prevention and medical countermeasures related to monkeypox. Clinicians, nurses and nursing assistants, physician assistants, medical assistants, and anyone with interest is invited to register for this virtual three-session course.
Planned sessions for this ECHO include:
August 17—Efficient, effective testing
August 24—Vaccine: PEP and PrEP (This session will be followed by an additional 30-minute training on administrating intradermal vaccination. Individuals who are qualified to administer vaccines, are supervising a team that does, or want to be able to address patients' concerns about the administration are urged to take part in this bonus portion.)
August 31—Treatment: TPOXX and beyond
"We have all seen in the last two and a half years just how quickly and drastically viral diseases can infect large swaths of the population, impacting nearly every part of our lives," said Jessica L. Swain, MBA, MLT, CIC, director of Infection Prevention and Control at Dartmouth Health. "Unlike with COVID-19, we have seen monkeypox before, and therefore are at an advantage when it comes to tackling this outbreak head-on. My hope is that participants in this ECHO will feel empowered to do their part to help stop this epidemic in its tracks."
All three sessions will be held from 12:00 to 1:00 pm. Registration is required and free of charge. Register for this Project ECHO series.
Project ECHO is a program of the University of New Mexico Health Sciences Center.
About Dartmouth Health
Dartmouth Health, New Hampshire's only academic health system and the state's largest private employer, serves patients across northern New England. Dartmouth Health provides access to more than 2,000 providers in almost every area of medicine, delivering care at its flagship hospital, Dartmouth Hitchcock Medical Center (DHMC) in Lebanon, NH, as well as across its wide network of hospitals, clinics and care facilities. DHMC is consistently named the #1 hospital in New Hampshire by U.S. News & World Report, and recognized for high performance in numerous clinical specialties and procedures. Dartmouth Health includes its Dartmouth Cancer Center, one of only 51 National Cancer Institute-designated Comprehensive Cancer Centers in the nation, and the only such center in northern New England; Dartmouth Health Children's, including the Children's Hospital at Dartmouth Hitchcock Medical Center, the state's only children's hospital and clinic locations around the region; member hospitals in Lebanon, Keene and New London, NH, and Windsor, VT, and Visiting Nurse and Hospice for Vermont and New Hampshire; and more than 24 clinics that provide ambulatory services across New Hampshire and Vermont. Through its historical partnership with Dartmouth and the Geisel School of Medicine, Dartmouth Health trains nearly 400 medical residents and fellows annually, and performs cutting-edge research and clinical trials recognized across the globe with Geisel and the White River Junction VA Medical Center in White River Junction, VT. Dartmouth Health and its more than 13,000 employees are deeply committed to serving the healthcare needs of everyone in our communities, and to providing each of our patients with exceptional, personal care.