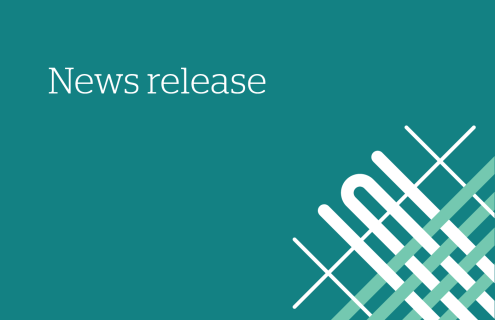 Several Dartmouth Health members join a group of 18 Upper Valley employers to publicly commit to working together to foster diverse and inclusive communities and workplaces.
Titled "A Commitment to Inclusion and Belonging from the Upper Valley's Major Employers," the statement was drafted by a discussion group on diversity, equity, and inclusion that was initiated by Vital Communities' Corporate Council. The Corporate Council brings together representatives of Upper Valley employers to discuss issues of importance to them and their employees. The discussion group has met regularly to "consider the ways in which we can work together to improve the quality of life in our communities for our increasingly diverse workforce…prompted by a recognition that each of us has been working within our organizations to create environments where everyone is welcome and feels a sense of belonging."
Read the full statement on the Vital Communities website.
In the statement, the group commits to:
Providing resources to diversity, equity, and inclusion education, research, and reform within both their organizations and communities;
Developing and implementing strategies that confront, challenge, and dismantle systemic inequities; and
Being present at and sponsoring events that honor and celebrate members of their diverse communities.
"As the largest healthcare system in the Upper Valley and New Hampshire overall, Dartmouth Health has a responsibility to help integrate diversity and inclusion efforts within our community," said Teresa Dean Malcolm, MD, Dartmouth Health's vice president of diversity, equity, inclusion and belonging. "We stand in a pivotal space between who we are and who we aspire to be. I want to acknowledge the shared vision of our member sites in creating a more equitable and inclusive environment for our patients and employees. I am delighted Dartmouth Health is working with other companies to provide support and resources and foster a culture of belonging. Practicing inclusive excellence to promote appreciation for diversity is a challenge that we accept."
Employers who signed the statement are Co-Op Food Stores, Dartmouth College, Dartmouth Health (Alice Peck Day Memorial Hospital, Dartmouth Hitchcock Medical Center, Mt. Ascutney Hospital and Health Center, New London Hospital, and Visiting Nurse and Hospice for Vermont and New Hampshire), Dartmouth Regional Technology Center, Hypertherm, Kendal at Hanover, King Arthur Baking, Ledyard National Bank, Mascoma Bank, NH Center for Nonprofits, Red River, Simon Pearce, Upper Valley Business Alliance, and Vermont Law and Graduate School.
About Dartmouth Health
Dartmouth Health, New Hampshire's only academic health system and the state's largest private employer, serves patients across northern New England. Dartmouth Health provides access to more than 2,000 providers in almost every area of medicine, delivering care at its flagship hospital, Dartmouth Hitchcock Medical Center (DHMC) in Lebanon, NH, as well as across its wide network of hospitals, clinics and care facilities. DHMC is consistently named the #1 hospital in New Hampshire by U.S. News & World Report, and recognized for high performance in numerous clinical specialties and procedures. Dartmouth Health includes its Dartmouth Cancer Center, one of only 51 National Cancer Institute-designated Comprehensive Cancer Centers in the nation, and the only such center in northern New England; Dartmouth Health Children's, including the Children's Hospital at Dartmouth Hitchcock Medical Center, the state's only children's hospital and clinic locations around the region; member hospitals in Lebanon, Keene and New London, NH, and Windsor, VT, and Visiting Nurse and Hospice for Vermont and New Hampshire; and more than 24 clinics that provide ambulatory services across New Hampshire and Vermont. Through its historical partnership with Dartmouth and the Geisel School of Medicine, Dartmouth Health trains nearly 400 medical residents and fellows annually, and performs cutting-edge research and clinical trials recognized across the globe with Geisel and the White River Junction VA Medical Center in White River Junction, VT. Dartmouth Health and its more than 13,000 employees are deeply committed to serving the healthcare needs of everyone in our communities, and to providing each of our patients with exceptional, personal care.