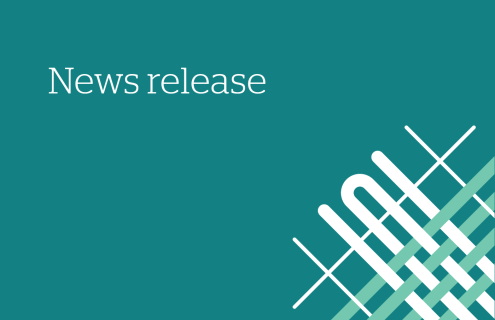 Dartmouth Health has published the latest webinar in its series, Heads Up: A Year-Long Mental Health Awareness Journey. This month expert panelists discuss the topic of "Social Media and Youth—How do we strike a healthy balance?"
The segment features Steven Schlozman, MD, a child psychiatrist at Dartmouth Health Children's, Heather Inyart, the executive director of Media Power Youth, a youth development organization based in Manchester, NH, that partners with YMCAs and other organizations across the state, and Kenny Olibrice, an eleventh grader at Manchester Central High School and a youth advisor for Media Power Youth. Together, they discuss social media and how it affects mental health, particularly among young people. Whether it's on TikTok, Facebook, Twitter or Twitch, young people are engaging with one another in these virtual spaces in ways that can be both emotionally constructive and destructive.
"What we do know, and what has stayed consistent across multiple platforms, is that teens are much more susceptible to the messages—both positive and negative—that are put out across social media platforms," Schlozman said during the webinar discussion.
The panelists discussed ways young people can deescalate conflicts on social media, add positivity in virtual conversations and reduce excessive engagement. Likewise, panelists provided tips for parents and caregivers on how to talk to teens about social media and model healthy online habits.
The Heads Up series is a multi-pronged mental health awareness campaign that provides online resources, offers fresh perspectives from partner newspapers the New Hampshire Union Leader and the Seacoast Media Group, and highlights community events on mental health-related topics. The Heads Up series grew out of Dartmouth Health's Senior Director of External Affairs and former New Hampshire Supreme Court Chief Justice John Broderick's ongoing campaign to combat cultural stigma around mental illness and his forthcoming book Back Roads and Highways: My Journey to Discovery on Mental Health. The book chronicles his personal experiences visiting school gymnasiums and auditoriums throughout the northeast to talk with young people about mental health.
The first installment of this Heads Up series launched in May, during National Mental Health Awareness Month. In June, expert panelists and partner news articles focused on the unique mental and emotional struggles experienced by kids and young adults, and how the pandemic has increased those symptoms.
To find more details about the Heads Up Series, additional resources on mental health, to pre-order Broderick's book or to view past newspaper feature articles and webinars, visit the Mental Health page on the Dartmouth Health website.
For more information about Media Power Youth, visit the Media Power Youth website.
About Dartmouth Health
Dartmouth Health, New Hampshire's only academic health system and the state's largest private employer, serves patients across northern New England. Dartmouth Health provides access to more than 2,000 providers in almost every area of medicine, delivering care at its flagship hospital, Dartmouth Hitchcock Medical Center (DHMC) in Lebanon, NH, as well as across its wide network of hospitals, clinics and care facilities. DHMC is consistently named the #1 hospital in New Hampshire by U.S. News & World Report, and recognized for high performance in numerous clinical specialties and procedures. Dartmouth Health includes its Dartmouth Cancer Center, one of only 51 National Cancer Institute-designated Comprehensive Cancer Centers in the nation, and the only such center in northern New England; Dartmouth Health Children's, including the Children's Hospital at Dartmouth Hitchcock Medical Center, the state's only children's hospital and clinic locations around the region; member hospitals in Lebanon, Keene and New London, NH, and Windsor, VT, and Visiting Nurse and Hospice for Vermont and New Hampshire; and more than 24 clinics that provide ambulatory services across New Hampshire and Vermont. Through its historical partnership with Dartmouth and the Geisel School of Medicine, Dartmouth Health trains nearly 400 medical residents and fellows annually, and performs cutting-edge research and clinical trials recognized across the globe with Geisel and the White River Junction VA Medical Center in White River Junction, VT. Dartmouth Health and its more than 13,000 employees are deeply committed to serving the healthcare needs of everyone in our communities, and to providing each of our patients with exceptional, personal care.