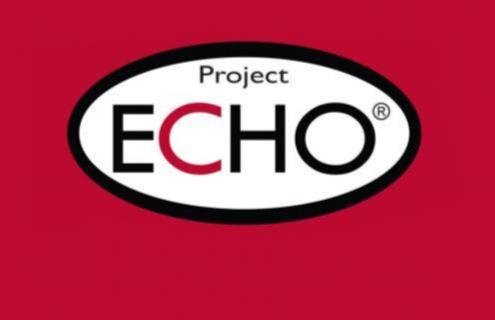 Healthcare workers of all types are highly respected in their communities and well-positioned to inform public opinion, but many are under-informed about the health impacts of climate change. They do not usually broach these issues with patients, even when directly relevant to the presenting problem, and most do not advocate at the community level. However, healthcare workers are ideal messengers to share factual concerns along with hope-based and helpful guidance that supports tangible individual and community actions.
In its next Project ECHO (Extension for Community Healthcare Outcomes) educational series, Dartmouth Health seeks to educate healthcare providers and the public at large to advocate effectively and appropriately to reduce the effects of climate change on health. "Climate and Health: Towards Climate-Informed Care & Advocacy" will meet virtually for six sessions and registration is free of charge.
Planned sessions for this ECHO include:
April 27: Planetary Health and the Science of Climate Change
May 11: Extreme Weather Events: Patterns, Preparation, Responses
May 25: Evolving Ecosystem Impacts on Vector-Borne and other Diseases
June 8: Health Impacts of Air Pollution
June 22: Connecting Earth, Body, Mind and Spirit
July 6: Open session, topic TBD
"We are already witnessing serious impacts of climate change on the health of individuals and communities in New Hampshire with increases in tick and mosquito borne diseases, increasing heat-related illness, episodic trauma related to extreme weather events, pulmonary and cardiovascular effects of climate-related air pollution, and escalating climate anxiety particularly among youth," said Seddon R. Savage, MD, MS, FASAM, education director of Dartmouth Health's Project ECHO program. "These and other health impacts are expected to grow rapidly if we are unable to mitigate climate change. Our ECHO course aims to prepare all healthcare workers, and others with interest, to take active roles to reduce the health impacts of climate change."
To register for this Project ECHO series, click here.
Project ECHO is a program of the University of New Mexico Health Sciences Center.
About Dartmouth Health
Dartmouth Health, New Hampshire's only academic health system and the state's largest private employer, serves patients across northern New England. Dartmouth Health provides access to more than 2,000 providers in almost every area of medicine, delivering care at its flagship hospital, Dartmouth Hitchcock Medical Center (DHMC) in Lebanon, NH, as well as across its wide network of hospitals, clinics and care facilities. DHMC is consistently named the #1 hospital in New Hampshire by U.S. News & World Report, and recognized for high performance in numerous clinical specialties and procedures. Dartmouth Health includes its Dartmouth Cancer Center, one of only 51 National Cancer Institute-designated Comprehensive Cancer Centers in the nation, and the only such center in northern New England; Dartmouth Health Children's, including the Children's Hospital at Dartmouth Hitchcock Medical Center, the state's only children's hospital and clinic locations around the region; member hospitals in Lebanon, Keene and New London, NH, and Windsor, VT, and Visiting Nurse and Hospice for Vermont and New Hampshire; and more than 24 clinics that provide ambulatory services across New Hampshire and Vermont. Through its historical partnership with Dartmouth and the Geisel School of Medicine, Dartmouth Health trains nearly 400 medical residents and fellows annually, and performs cutting-edge research and clinical trials recognized across the globe with Geisel and the White River Junction VA Medical Center in White River Junction, VT. Dartmouth Health and its more than 13,000 employees are deeply committed to serving the healthcare needs of everyone in our communities, and to providing each of our patients with exceptional, personal care.