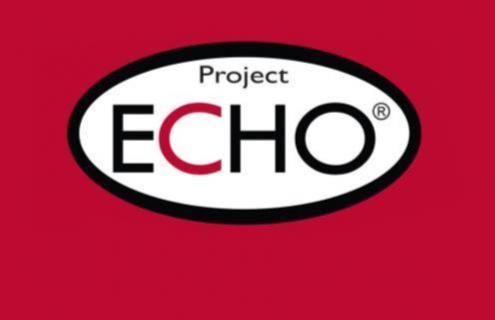 With new COVID-19 variants emerging and a winter surge expected, vaccination of people of all ages is critical to protect the health of our communities. As of mid-July, only 22.7% of children 5-11 years old and 44.1% of teens 12-19 in New Hampshire were fully vaccinated against COVID-19, according to New Hampshire Department of Health and Human Services (DHHS). In addition, dips in rates of vaccination against other serious childhood illnesses may risk resurgence of other diseases.
Dartmouth Health will soon launch a new Project ECHO (Extension for Community Healthcare Outcomes) virtual educational series to address this matter. This series, titled "Key Strategies to Promote Childhood Vaccination," will examine the importance, safety and efficacy of COVID-19 vaccines, and other vaccines, in protecting individuals and communities; discuss effective communication strategies to increase vaccine uptake; and identify evidence-based COVID-19 vaccine resources and best practice information to support increased vaccination. The series, which is open to the public, is offered by Dartmouth Health in collaboration with DHHS.
Planned sessions for this webinar series include:
September 7—Vaccine facts: current perspectives on actions, safety and effectiveness
September 21—Effective communications to motivate increased vaccine uptake
October 5—Common misinformation and reality: successfully addressing myths
October 19—Health equity and social vulnerabilities
November 2—Open topic, to be based on issues arising during the Series
"Vaccination is one of the most important tools in ensuring children live long, healthy lives, but misinformation and hesitation on the part of adults can cause a real hindrance in childhood vaccination rates," said Erik M. Shessler, MD, associate medical director of general pediatrics at Dartmouth Health Children's. "With this Project ECHO series, we hope to educate healthcare providers and the public alike on the facts about vaccines—how they work, the research and quality control that goes into them, and dispelling myths—and how they can be part of our mission in public health to promote vaccination."
All five sessions will be held from 12-1 pm. Registration is required and free of charge. Register for this Project ECHO series.
Project ECHO is a program of the University of New Mexico Health Sciences Center.
About Dartmouth Health
Dartmouth Health, New Hampshire's only academic health system and the state's largest private employer, serves patients across northern New England. Dartmouth Health provides access to more than 2,000 providers in almost every area of medicine, delivering care at its flagship hospital, Dartmouth Hitchcock Medical Center (DHMC) in Lebanon, NH, as well as across its wide network of hospitals, clinics and care facilities. DHMC is consistently named the #1 hospital in New Hampshire by U.S. News & World Report, and recognized for high performance in numerous clinical specialties and procedures. Dartmouth Health includes its Dartmouth Cancer Center, one of only 51 National Cancer Institute-designated Comprehensive Cancer Centers in the nation, and the only such center in northern New England; Dartmouth Health Children's, including the Children's Hospital at Dartmouth Hitchcock Medical Center, the state's only children's hospital and clinic locations around the region; member hospitals in Lebanon, Keene and New London, NH, and Windsor, VT, and Visiting Nurse and Hospice for Vermont and New Hampshire; and more than 24 clinics that provide ambulatory services across New Hampshire and Vermont. Through its historical partnership with Dartmouth and the Geisel School of Medicine, Dartmouth Health trains nearly 400 medical residents and fellows annually, and performs cutting-edge research and clinical trials recognized across the globe with Geisel and the White River Junction VA Medical Center in White River Junction, VT. Dartmouth Health and its more than 13,000 employees are deeply committed to serving the healthcare needs of everyone in our communities, and to providing each of our patients with exceptional, personal care.