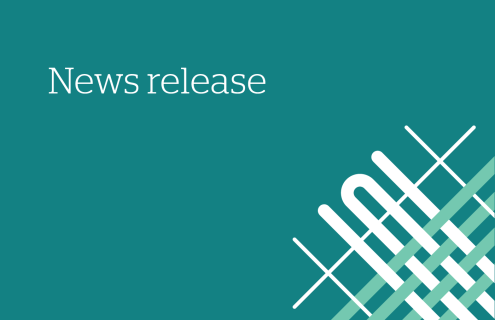 Think politics don't impact health? Think again. Dartmouth Health symposium to explore political determinants of health
Political determinants of health include the governmental systems, structures, and policies that impact health outcomes. In collaboration with an array of healthcare stakeholders and partners, the Office of Government Relations and Population Health at Dartmouth Health is hosting a half-day symposium at the Saint Anselm College New Hampshire Institute of Politics to explore the political determinants of health, and discuss how laws and regulations influence the health and economic prosperity of Granite Staters.
"Understanding the political determinants of health helps us to unpack the many complex layers that influence health," said Sally A. Kraft, MD, MPH, vice president of Population Health at Dartmouth Health. "Health outcomes are a product of the healthcare received in medical settings and the impact of many factors in our communities, such as access to safe homes, access to broadband internet, available transportation, or jobs. All of these are influenced by policies, laws, structural racism, gender-based privilege, and historical financial practices. This symposium will be an important discussion in working towards a better understanding of how all these factors influence each other, and how we can break down barriers to increase health equity."
Panelists for this event will include Deborah Birx, MD, a nationally-recognized expert in HIV/AIDS immunology, vaccine research, and global health, who served as the White House Coronavirus Response Coordinator from 2020 to 2021; Brandon Wilson, DrPH, MPA, director of the Center for Consumer Engagement in Health Innovation at Community Catalyst; and Kraft, among others. Panel discussion topics will include:
Guns & Society: Injury Prevention
Maternal Health: Maternity Mortality and Access to Care
Infectious Disease: Response and Community Prevention
Workforce Housing: Supply Constraints and Steady Demand
System of Care: Care for all Ages
Women's Reproductive Health: A Changing Landscape
Climate Change and Health: Collective Impact
Medicaid Expansion: Reauthorization
Behavioral Health: Administrative Resources and Programs
Childcare: Quality and Accessibility
"What happens in Concord matters to all Granite Staters," said Courtney Tanner, director of Government Relations at Dartmouth Health. "In the legislature, policy makers debate and decide laws that allow or impede access to resources. They vote on bills related to healthcare, housing, childcare, social support and more. In the executive branch, our governor, executive council, and agency leaders decide on funding and programming. On December 8, we will discuss issues New Hampshire is facing and potential policy levers to tackle them."
"Political Determinants of Health Symposium" will be held from 8 am-12 pm on Thursday, December 8, at 100 Saint Anselm Drive in Manchester, NH. Registration is free but is limited. To register, visit the Dartmouth Health Political Determinants of Health Symposium web page.
About Dartmouth Health
Dartmouth Health, New Hampshire's only academic health system and the state's largest private employer, serves patients across northern New England. Dartmouth Health provides access to more than 2,000 providers in almost every area of medicine, delivering care at its flagship hospital, Dartmouth Hitchcock Medical Center (DHMC) in Lebanon, NH, as well as across its wide network of hospitals, clinics and care facilities. DHMC is consistently named the #1 hospital in New Hampshire by U.S. News & World Report, and recognized for high performance in numerous clinical specialties and procedures. Dartmouth Health includes Dartmouth Cancer Center, one of only 54 National Cancer Institute-designated Comprehensive Cancer Centers in the nation, and the only such center in northern New England; Dartmouth Health Children's, which includes Children's Hospital at Dartmouth Hitchcock Medical Center, the state's only children's hospital, and multiple clinic locations around the region; member hospitals in Lebanon, Keene and New London, NH, and Bennington and Windsor, VT; Visiting Nurse and Hospice for Vermont and New Hampshire; and more than 24 clinics that provide ambulatory services across New Hampshire and Vermont. Through its historical partnership with Dartmouth and the Geisel School of Medicine, Dartmouth Health trains nearly 400 medical residents and fellows annually, and performs cutting-edge research and clinical trials recognized across the globe with Geisel and the White River Junction VA Medical Center in White River Junction, VT. Dartmouth Health and its more than 13,000 employees are deeply committed to serving the healthcare needs of everyone in our communities, and to providing each of our patients with exceptional, personal care.