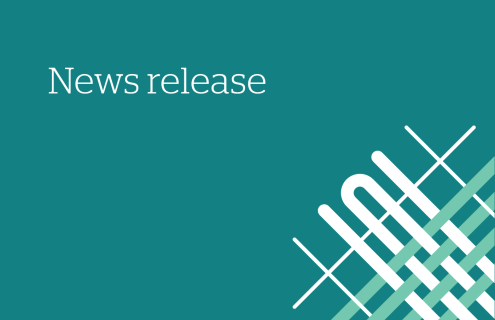 Increasingly, research into health and the arts demonstrates the benefits of integrating the arts and humanities into a holistic approach to patient care, medical education and supporting emotional and spiritual health. Dartmouth Health's Arts and Humanities Program leads numerous studies about the impact that the arts and humanities have on patients and staff. Recent areas of study include neurology, medical education, palliative care, employee health, and oncology.
On Friday, January 27, the Arts and Humanities Program will hold its fourth-annual Arts and Humanities in Medicine Symposium, "Music, Art and Humanities in Patient Care: Research and Practice." This virtual symposium will be held from 10 am to 3 pm EST. The keynote address, "Music and Epilepsy," will be delivered by Barbara C. Jobst, MD, chair of the Department of Neurology and Neurocritical Care at Dartmouth Health's Dartmouth Hitchcock Medical Center (DHMC); Michael Casey, PhD, professor of Music and Science at Dartmouth College; Elizabeth Carpenter-Song, PhD, Research Associate Professor of Anthropology and co-director of Dartmouth Health Care Foundations at Dartmouth College and the Dartmouth Institute for Health Policy & Clinical Practice (TDI); and Manish K. Mishra, MD, MPH, director of Professional Education at TDI.
"The positive feelings, sense of community and healing we gain from the arts and humanities isn't just a placebo—research backs it up," said Marianne L. Barthel, director of the Arts and Humanities Program. "As an academic medical system, our patients have the benefit not just of top-notch medical care, but access to programs that put into practice this research that supports the whole person. I look forward to the work that will be presented at our fourth-annual symposium, demonstrating how the arts and humanities can make a real impact on people's health and lives overall."
Other presentations will include:
"Growing an Arts in Health Program in Higher Education"
Presented by Gaelen McCormick, M.Mus, Director of Eastman Performing Arts Medicine at the University of Rochester
"The Breathing Suite: A Community-Based Arts-Integration Project to Combat Stress in Black College Youth"
Presented by Armond Dorsey, a master's student in Digital Musics at Dartmouth College
"Project Music Heals Us/CARES"
Presented by Alexandra Briggs, MD, FACS, co-director of the Geriatric Surgery Program at DHMC and assistant professor of surgery at the Geisel School of Medicine at Dartmouth
"Focus: Accessing Mindfulness through Photography"
Presented by Amy Eilertson, MN, RN, director of Nursing Practice for Ambulatory at DHMC
"Cultural Healing through Creative Expression"
Presented by Sage Palmedo, a medical student at Geisel
"Using Narrative Medicine to Explore Responses to the Positive Exposure Photography Exhibition at DHMC"
Presented by Kathryn B. Kirkland, MD, FAAHP, section chief of Palliative Medicine at Dartmouth Health, and Eleonore Baughan, a medical student at Geisel
Registration for "Music, Art and Humanities in Patient Care: Research and Practice" is free, and the deadline to register is Thursday, January 26.
For questions or technical support with registering, please email clpd.support@hitchcock.org or call 603-653-1234, or contact Barthel at Marianne.L.Barthel@hitchcock.org.
About Dartmouth Health
Dartmouth Health, New Hampshire's only academic health system and the state's largest private employer, serves patients across northern New England. Dartmouth Health provides access to more than 2,000 providers in almost every area of medicine, delivering care at its flagship hospital, Dartmouth Hitchcock Medical Center (DHMC) in Lebanon, NH, as well as across its wide network of hospitals, clinics and care facilities. DHMC is consistently named the #1 hospital in New Hampshire by U.S. News & World Report, and recognized for high performance in numerous clinical specialties and procedures. Dartmouth Health includes Dartmouth Cancer Center, one of only 56 National Cancer Institute-designated Comprehensive Cancer Centers in the nation, and the only such center in northern New England; Dartmouth Health Children's, which includes Children's Hospital at Dartmouth Hitchcock Medical Center, the state's only children's hospital, and multiple clinic locations around the region; member hospitals in Lebanon, Keene and New London, NH, and Bennington and Windsor, VT; Visiting Nurse and Hospice for Vermont and New Hampshire; and more than 24 clinics that provide ambulatory services across New Hampshire and Vermont. Through its historical partnership with Dartmouth and the Geisel School of Medicine, Dartmouth Health trains nearly 400 medical residents and fellows annually, and performs cutting-edge research and clinical trials recognized across the globe with Geisel and the White River Junction VA Medical Center in White River Junction, VT. Dartmouth Health and its more than 13,000 employees are deeply committed to serving the healthcare needs of everyone in our communities, and to providing each of our patients with exceptional, personal care.