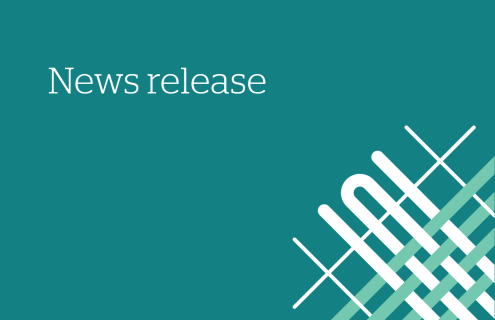 Applications are currently being accepted for the Dartmouth Health High School Foundations Summer Internship Program, which is open to high school juniors and seniors who are 16 years of age and older and who live within the Dartmouth Health service area in New Hampshire and Vermont. The 7-week program offers students the opportunity to explore and experience a broad range of career options within the healthcare industry and the opportunity to practice important workplace skills.
The internship program is primarily based at Dartmouth Health's Dartmouth Hitchcock Medical Center in Lebanon, New Hampshire, but may also include time at other locations within the Dartmouth Health System.
"This internship program is a wonderful way for high school students to gain real-world exposure to many areas of healthcare as they begin to consider college or career pathways after graduation," said Tracie Ruggles, RN, MSN, Nurse Educator, Dartmouth Health. "Our program emphasizes communication, teamwork, problem-solving, self-development, empathy, work ethic, and initiative—all of which will serve students well as they move forward in their further education and employment."
The high school internship program works on a rotational model providing students the opportunity to work in two to three different departments throughout the summer. Areas may include perioperative services, occupational therapy, physical therapy, radiology, pharmacy, the medical laboratory, clinical support, food and nutrition services, facilities and engineering and others. The internship is a full-time, 7-week program, with work schedules that mostly occur during regular business hours but may start as early as 6 am and/or extend into the evening, depending on specific work sites.
Interns who successfully complete the program will receive a certificate of completion and will be eligible for employment and additional educational opportunities with Dartmouth Health.
Those accepted to the program must be eligible to work in the United States and are responsible for arranging their own housing and transportation for the seven-week program. Interns must also successfully complete the Dartmouth Health pre-employment screening process including a criminal background check and drug screening.
The deadline to apply for the Dartmouth Health High School Foundations Summer Internship Program is Thursday, March 15, 2023, no later than 11:59 pm.
Dartmouth Health Workforce Readiness Institute (DHWRI) will host a virtual information session on the high school internship program on Tuesday, February 7, at 7 pm. For information and to register, visit the DHWRI website.
DHWRI is a registered career school with the New Hampshire Department of Education that offers training and career advancement opportunities through comprehensive training programs that offer full-time employment with benefits. Participants in some programs can earn college credits, state/national licenses, and certifications while being paid to learn. Most DHWRI programs carry little to no cost to participants. Upon successful completion of the programs, most graduates continue in full-time roles within the Dartmouth Health System.