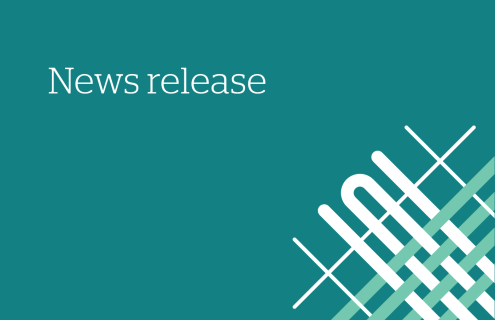 Seventeen health systems across the country, including Dartmouth Health, announce signing an "Impact Workforce Commitment" (IWC) to build healthy and equitable local economies through their hiring and workforce development programs and policies. The commitment, designed in partnership with a leadership group of Healthcare Anchor Network (HAN) member health systems and the National Fund for Workforce Solutions, includes aligning hiring and workforce power with clinical and community efforts to provide opportunities for individuals who may have faced barriers to employment due to myriad factors. These factors include low income, lack of access to education and training, or other socio-economic challenges. The commitment aims to improve societal health and well-being by creating economic opportunities and addressing racial inequities in the communities the signatories serve.
"Individuals, families and communities thrive when people have access to stable incomes and healthcare benefits," Dartmouth Health CEO and President Joanne M. Conroy, MD, said. "Working in healthcare offers stability, opportunity for growth and the fulfillment that comes with providing care to members of our community. Dartmouth Health joins healthcare anchor organizations across the nation through the 'Impact Hiring Commitment' to review and improve our hiring practices, remove systemic barriers and to create programs that help people start and progress along meaningful career paths that offer longevity, portability, and satisfaction."
Employment and economic stability are critical social determinants of health. When people do not have adequate education or training to become employed at stable jobs with benefits and career ladders, they are less able to pay for basic needs, including housing, healthy food, medicine, and preventive healthcare. This negatively impacts their physical and mental health outcomes. In addition, some health systems are facing current and projected healthcare staffing shortages across various positions, including lower-paid workers.
"As the most rural health system in the country, Dartmouth Health faces unique obstacles in hiring and retaining workers at all levels from diverse backgrounds," Dartmouth Health Director of Workforce Development Carolyn Isabelle said. "Our region's demographics and the availability of housing, transportation and childcare pose significant challenges for our workforce. We are constantly working to develop creative ways to address these challenges in our efforts to attract, retain and support a diverse workforce, and to offer pathways for career growth and advancement." 
To address these upstream issues, the signatories commit to establishing specific goals to increase hiring from economically disadvantaged communities through intentional pathways to quality jobs; invest in workforce development and career pathway programs; advance advocacy to accelerate workforce development policies at state and federal levels; support employees to achieve financial stability and build wealth; and eliminate bias in advancement. In addition, signatories commit to collecting and submitting data on their progress toward these goals to the Healthcare Anchor Network to ensure accountability and transparency.
In addition to Dartmouth Health, the health systems adopting the Impact Workforce Commitment include Advocate Aurora Health, Baystate Health, Bon Secours Mercy Health, CHRISTUS Health, Cleveland Clinic, CommonSpirit Health, Dartmouth Health, Fairview Health Services, Froedtert Health, Hawaii Pacific Health, Intermountain Health, Providence, Rush University System for Health, The MetroHealth System, University Hospitals in Cleveland, the University of California, San Francisco, and University of Utah Health.
These institutions are members of the Healthcare Anchor Network (HAN), which supports health systems to accelerate learning and local implementation of economic inclusion strategies. The HAN hospitals and health systems together employ more than two million people, purchase over $75 billion annually, and have over $150 billion in investment assets.
"HAN supports access to family-supporting employment to foster economic security, improved health and well-being, and stable, thriving communities," said David Zuckerman, President, Healthcare Anchor Network. "The commitment by the 17 health systems represents a significant step towards promoting equity and opportunity in the healthcare sector. By providing stable jobs, benefits, and career ladders for lower-income individuals, these health systems are not only making a positive impact on the lives of their employees but also the communities they serve."
"The National Fund commends the healthcare systems that have signed the Impact Workforce Commitment for their forward-thinking leadership, and we appreciate HAN for forging this path for the broader healthcare industry. In this tight labor market, these systems have made a choice that is not only the right thing to do for their current and future employees, but also the right thing to do for business. Creating and designing good jobs, where people can thrive, is one of the biggest impacts any organization can have for the community around them," stated Tom Strong, Director, Employer Activation, National Fund for Workforce Solutions.
The key provisions of the HAN Impact Workforce Commitment:
Reaching at least 10% of new hires annually as "impact hires" (employees hired from economically disadvantaged areas who connect to the organization through intentional pathways into jobs that require less than a bachelor's degree) by the conclusion of the commitment in 2027. This goal will be accomplished by building and expanding partnerships, programs, and initiatives with community organizations and education providers. Additionally, signatories will edit job descriptions to remove inflated and unnecessary education and experience qualifications.
Increasing the number of employees who are promoted from positions that require less than a bachelor's degree into higher skilled, higher wage roles by 2027 through direct investment in workforce development. These investments could include apprenticeships, other earn-and-learn programs, tuition advancement, and other initiatives and internal policy changes. About 9.7 million individuals currently work in critical, lower-wage healthcare occupations (e.g., medical assistants, home health aides, nursing assistants, etc.).
Conducting policy advocacy to accelerate workforce development investment in the public sector.
Creating a dedicated financial support program for employees to address employee financial stability and advance equity in benefits utilization. In addition, signatories will implement strategies to help employees achieve long-term financial stability, such as 403(b) or 401(k) auto-enrollment and auto-escalation to build retirement savings.
Ensuring fair and equitable leadership development and advancement at all health system levels through intentional training and development and by continuing to work towards staff at all levels being more reflective of communities.
To explore Dartmouth Health's career opportunities, please visit our Working Here web page. To learn more about paid training opportunities, visit Dartmouth Health's Workforce Readiness Institute website.
About Dartmouth Health
Dartmouth Health, New Hampshire's only academic health system and the state's largest private employer, serves patients across northern New England. Dartmouth Health provides access to more than 2,000 providers in almost every area of medicine, delivering care at its flagship hospital, Dartmouth Hitchcock Medical Center (DHMC) in Lebanon, NH, as well as across its wide network of hospitals, clinics and care facilities. DHMC is consistently named the #1 hospital in New Hampshire by U.S. News & World Report, and recognized for high performance in numerous clinical specialties and procedures. Dartmouth Health includes its Dartmouth Cancer Center, one of only 51 National Cancer Institute-designated Comprehensive Cancer Centers in the nation, and the only such center in northern New England; Dartmouth Health Children's, including the Children's Hospital at Dartmouth Hitchcock Medical Center, the state's only children's hospital and clinic locations around the region; member hospitals in Lebanon, Keene and New London, NH, and Windsor, VT, and Visiting Nurse and Hospice for Vermont and New Hampshire; and more than 24 clinics that provide ambulatory services across New Hampshire and Vermont. Through its historical partnership with Dartmouth and the Geisel School of Medicine, Dartmouth Health trains nearly 400 medical residents and fellows annually, and performs cutting-edge research and clinical trials recognized across the globe with Geisel and the White River Junction VA Medical Center in White River Junction, VT. Dartmouth Health and its more than 13,000 employees are deeply committed to serving the healthcare needs of everyone in our communities, and to providing each of our patients with exceptional, personal care.