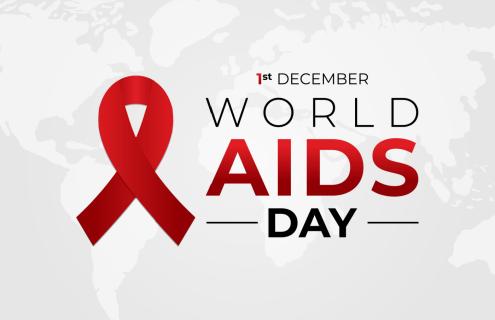 We've come far in the fight against AIDS, but there's still work to be done. Learn more this World AIDS Day
Thursday, December 1, 2022, marks the global observance of World AIDS Day. Approximately 1.2 million people in the U.S. have HIV. World AIDS Day was founded in 1988 and is the first recognized global health day.
"Although we have come a long way with diagnosing HIV, about 13 percent of people don't know that they are infected with HIV," said Antonia L. Altomare, DO, MPH, infectious disease physician at Dartmouth Health member Dartmouth Hitchcock Medical Center, co-medical director of the Ryan White HIV Program and program director of the New Hampshire chapter of the AIDS Education and Training Center.
The national strategic plan for ending the HIV epidemic includes four pillars: early diagnosis, early treatment, prevention, and responding quickly to outbreaks.
"We know that only 25 percent of people at risk are being prescribed Pre-Exposure Prophylaxis (PrEP). Our goal in 2023 is to increase HIV PrEP prescribing with the goal to end the HIV epidemic in New Hampshire."
Antonia L. Altomare, DO, MPH, discusses World AIDS Day in this video.
*Media outlets have permission to broadcast or share any portion of this video on-air and on digital platforms. Please credit Dartmouth Health.
For information, visit the HIV Program website.
For additional information about the HIV epidemic in New England and the U.S., visit HIV/AIDS in New England and HIV/AIDS in the United States pages.