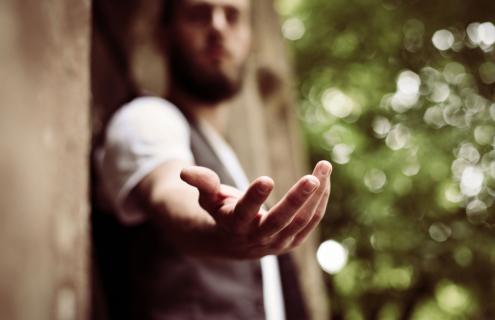 Opioid overdose deaths are on the rise across the country, quadrupling since 1999. From 2019 to 2020, overdose deaths increased 30%. Staying in treatment is critical for a patient's ability to secure housing, return to work and live the life they want. Ending medication treatment, which is possible when a patient's opioid use disorder is stable, has to be done safely and with a provider's direction.
"Medications that help reduce the risk of fatal opioid overdose are available but often not prescribed," says Luke J. Archibald, MD, director of Addiction Services at Dartmouth Health. "Unfortunately, medication-based treatment programs have a high drop-out rate."
Dartmouth Health's Addiction Treatment Program is one of 18 sites participating in a five-year, nationwide study testing strategies that help new patients stay in treatment and stable patients to end treatment safely when ready. The study is already enrolling participants, delivering treatment and following patient progress.
"The study covers costs for visits and treatment medications," says Archibald. "Participants are also eligible for counseling and other clinic services and are paid for their time. It's a great opportunity, particularly for patients who are not insured for treatment."
The study tests three strategies for keeping patients in medication treatment: medication dosage, medication delivery, and use of a mobile app. "We're focusing on two medications, buprenorphine and naltrexone," says Archibald.
With their provider, study participants choose buprenorphine or naltrexone treatment. Those who choose buprenorphine will take a standard or high dose orally every day or receive monthly, extended-release injections. Those who choose naltrexone will receive monthly, extended-release injections.
As part of the study, half of the participants will use a mobile app throughout their treatment. For those patients, the app adds treatment reminders and rewards for staying on track.
A second part of the study is helping providers understand how to taper patients who are stable and want to end treatment off medication. "Even if a patient is stable, they can experience withdrawal," says Archibald. "This study will help us understand rates of tapering off medication and the timeframe for ending treatment."
Patients who want and are eligible to end medication treatment are identified through the Addiction Treatment Program or their provider. To be considered, patients have to have been on buprenorphine for a year or naltrexone for six months, and cannot have used drugs or had alcohol use disorder for 12 weeks.
Those patients ending buprenorphine treatment taper down with a provider's help, which may involve moving from a daily oral dose to a monthly injection. Naltrexone does not cause withdrawal, so patients can simply stop that treatment. Half of the patients ending medication treatment are provided with a cognitive behavior therapy-based mobile app to track their progress.
"We follow those patients, ask them about cravings or drug use, and encourage a return to treatment if they aren't doing well," says Archibald. "Staying on medication to keep stable is not a treatment failure."
The study is still recruiting participants in the retention and discontinuation portions of the project. Eligible candidates must be 18 years or older. Participants cannot be pregnant or planning to become pregnant. Also, those who are interested in treatment retention strategies cannot be enrolled in another medication treatment program.
To learn more about participating in the study, call or text 603-727-8891 or email rddstudy@hitchcock.org.
About Dartmouth Health
Dartmouth Health, New Hampshire's only academic health system and the state's largest private employer, serves patients across northern New England. Dartmouth Health provides access to more than 2,000 providers in almost every area of medicine, delivering care at its flagship hospital, Dartmouth Hitchcock Medical Center (DHMC) in Lebanon, NH, as well as across its wide network of hospitals, clinics and care facilities. DHMC is consistently named the #1 hospital in New Hampshire by U.S. News & World Report, and recognized for high performance in numerous clinical specialties and procedures. Dartmouth Health includes Dartmouth Cancer Center, one of only 54 National Cancer Institute-designated Comprehensive Cancer Centers in the nation, and the only such center in northern New England; Dartmouth Health Children's, which includes Children's Hospital at Dartmouth Hitchcock Medical Center, the state's only children's hospital, and multiple clinic locations around the region; member hospitals in Lebanon, Keene and New London, NH, and Bennington and Windsor, VT; Visiting Nurse and Hospice for Vermont and New Hampshire; and more than 24 clinics that provide ambulatory services across New Hampshire and Vermont. Through its historical partnership with Dartmouth and the Geisel School of Medicine, Dartmouth Health trains nearly 400 medical residents and fellows annually, and performs cutting-edge research and clinical trials recognized across the globe with Geisel and the White River Junction VA Medical Center in White River Junction, VT. Dartmouth Health and its more than 13,000 employees are deeply committed to serving the healthcare needs of everyone in our communities, and to providing each of our patients with exceptional, personal care.