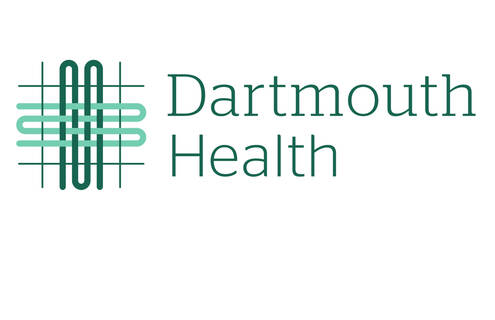 We believe this screening and referral algorithm will have broad applications for acute psychiatric hospitals everywhere, and early data suggests it will result in better patient treatment decisions and improve utilization of institutional resources.
Corneliu N. Stanciu, MD
Dartmouth Health addiction psychiatrist Corneliu N. Stanciu, MD, director of Addiction Services at New Hampshire Hospital (NHH), has developed a new screening protocol for patients at state acute psychiatric hospitals who might benefit from targeted interventions for substance use disorder (SUD), which is currently being tested at NHH.
The SUD screening and referral algorithm, which was described in a peer-reviewed study published in The Primary Care Companion for CNS Disorders earlier this year, is the first of its kind in the medical field and the only screening tool that does not require input from the patient. This is crucial since patients experiencing an acute psychiatric emergency may not be able to provide information regarding their substance use. Instead, the screening tool uses data points from available medical and law enforcement records, such as results from drug screenings at hospital emergency departments, current or past sobriety treatment regimens and involuntary commitments or failures to comply with conditional discharge terms based on substance use. This protocol allows clinicians to more accurately identify patients who would benefit from early screening by a psychiatrist who specializes in SUD who can then refer them appropriately.
"We believe this screening and referral algorithm will have broad applications for acute psychiatric hospitals everywhere, and early data at NHH suggests it will result in better patient treatment decisions and improve utilization of institutional resources," Stanciu said. "Being part of an academic health system like Dartmouth Health enables us to research and develop evidence-based solutions where none exist."
The new process, which is being tested in one out of eight units at NHH, promises to improve patient outcomes by making treatment interventions available to patients sooner, ensuring those who would benefit from it won't fall through the cracks during intake, as well as creating greater efficiencies by more effectively using the time of specialty psychiatrists and other resources.
This form of SUD screening is used for patients who are already admitted to New Hampshire Hospital, which is staffed by Dartmouth Health specialists, with a serious mental illness (SMI). Patients with SMI have an especially high burden of disease and relatively less executive functionality, according to Stanciu. Some examples of SMI include schizophrenia spectrum, bipolar disorder and severe depression.
Traditionally, patients who are receiving treatment at NHH would be referred to a SUD psychiatrist by their general psychiatrist or nurse practitioner at any point in their treatment if it was identified and deemed necessary. By following the new protocol for all new patients, the hospital can better ensure patients are on the right treatment track from the start of their hospital stay.
Stanciu developed the algorithm with the help of statisticians at Dartmouth. A study of referral data collected between July 2019 and February 2021 helped determine the decision tree upon which the algorithm is based. After collecting and analyzing one year of data from testing of the new screening algorithm at NHH, Stanciu plans on fine tuning it as needed and implementing it hospital-wide.
Dartmouth Health Chair of Psychiatry William C. Torrey, MD, said the screening algorithm would be well suited to acute psychiatric hospitals everywhere.
"This program is an excellent example of the kind of value Dartmouth Health brings to the citizens of New Hampshire through our department's 35-year partnership with the state and NHH," Torrey said. "We are proud to support academic clinicians working in the field, studying and discovering new and better ways to do things. While healthcare institutions everywhere are struggling to maintain their workforce and balance patient needs, Dartmouth Health and clinicians like Dr. Stanciu are continuing to set the standard for the industry, thanks in large part to our close integration with Dartmouth's Geisel School of Medicine."
Earlier this year, Stanciu was recognized for his achievements and work at NHH with the New Hampshire Union Leader's "40 Under Forty Award."
The study that was published in the Primary Care Companion for CNS Disorders was co-authored by Jeffrey Fetter, MD, NHH chief medical officer; Rebecca T. Emeny, Ph.D., MPH research scientist at the Dartmouth Institute of Health Policy and Clinical Practice (at the time of the publication); Kelly A. Aschbrenner, Ph.D., associate professor of psychiatry at the Geisel School of Medicine; Matthew J. Friedman, MD, Ph.D., emeritus professor of psychiatry at Geisel; and Christopher Healey, LICSW, a substance abuse counselor at NHH.
About Dartmouth Health
Dartmouth Health, New Hampshire's only academic health system and the state's largest private employer, serves patients across northern New England. Dartmouth Health provides access to more than 2,000 providers in almost every area of medicine, delivering care at its flagship hospital, Dartmouth Hitchcock Medical Center (DHMC) in Lebanon, NH, as well as across its wide network of hospitals, clinics and care facilities. DHMC is consistently named the #1 hospital in New Hampshire by U.S. News & World Report, and recognized for high performance in numerous clinical specialties and procedures. Dartmouth Health includes Dartmouth Cancer Center, one of only 56 National Cancer Institute-designated Comprehensive Cancer Centers in the nation, and the only such center in northern New England; Dartmouth Health Children's, which includes Children's Hospital at Dartmouth Hitchcock Medical Center, the state's only children's hospital, and multiple clinic locations around the region; member hospitals in Lebanon, Keene and New London, NH, and Bennington and Windsor, VT; Visiting Nurse and Hospice for Vermont and New Hampshire; and more than 24 clinics that provide ambulatory services across New Hampshire and Vermont. Through its historical partnership with Dartmouth and the Geisel School of Medicine, Dartmouth Health trains nearly 400 medical residents and fellows annually, and performs cutting-edge research and clinical trials recognized across the globe with Geisel and the White River Junction VA Medical Center in White River Junction, VT. Dartmouth Health and its more than 13,000 employees are deeply committed to serving the healthcare needs of everyone in our communities, and to providing each of our patients with exceptional, personal care.