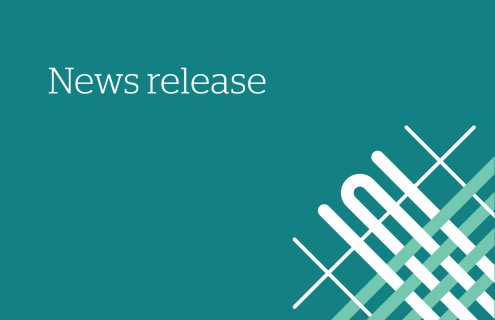 To supplement meal funding reduction, Dartmouth Health donates $20,000 to Bugbee Senior Center
Dartmouth Health recently donated $20,000 to the Bugbee Senior Center in White River Junction, VT, a program of the White River Council on Aging, to help pay for meals for senior citizens in Hartford, Norwich, Thetford and North Hartland, VT. The donation is in response to a 25 percent cut this fall at Bugbee Senior Center from its meal funding.
"This contribution to Bugbee Senior Center is just one piece of our ongoing commitment at Dartmouth Health to improving health and equity in our community here in the Upper Valley," said Barbara G. Farnsworth, director of community health partnerships at Dartmouth Health. "The senior populations in Vermont and New Hampshire are growing rapidly, and many older adults struggle with access to food. Our donation to Bugbee is truly an investment in the health of our community and we are proud to support the important work they do."
A nonprofit senior center, Bugbee offers lunches, Meals on Wheels, activities, classes, social events, wellness services, social services, and more, all geared towards the needs of adults age 60 and over. The reduction in funding at Bugbee also coincided with skyrocketing costs nationwide on food.
"At a time when more and more vulnerable older adults need access to our nutrition program, this funding from Dartmouth Health to supplement our meal budget is deeply appreciated, especially considering how federal and state funding has not kept up with demand," said Mark Bradley, executive director at Bugbee Senior Center. "Dartmouth Health is and will continue to be a critical partner of the work we do at Bugbee in ensuring seniors in Hartford and nearby towns are getting the nutrition they need, staying connected with the community, and are able to age in place with dignity."
To learn more about Bugbee Senior Center and make a donation, visit the Bugbee Senior Center website.
About Dartmouth Health
Dartmouth Health, New Hampshire's only academic health system and the state's largest private employer, serves patients across northern New England. Dartmouth Health provides access to more than 2,000 providers in almost every area of medicine, delivering care at its flagship hospital, Dartmouth Hitchcock Medical Center (DHMC) in Lebanon, NH, as well as across its wide network of hospitals, clinics and care facilities. DHMC is consistently named the #1 hospital in New Hampshire by U.S. News & World Report, and recognized for high performance in numerous clinical specialties and procedures. Dartmouth Health includes Dartmouth Cancer Center, one of only 56 National Cancer Institute-designated Comprehensive Cancer Centers in the nation, and the only such center in northern New England; Dartmouth Health Children's, which includes Children's Hospital at Dartmouth Hitchcock Medical Center, the state's only children's hospital, and multiple clinic locations around the region; member hospitals in Lebanon, Keene and New London, NH, and Bennington and Windsor, VT; Visiting Nurse and Hospice for Vermont and New Hampshire; and more than 24 clinics that provide ambulatory services across New Hampshire and Vermont. Through its historical partnership with Dartmouth and the Geisel School of Medicine, Dartmouth Health trains nearly 400 medical residents and fellows annually, and performs cutting-edge research and clinical trials recognized across the globe with Geisel and the White River Junction VA Medical Center in White River Junction, VT. Dartmouth Health and its more than 13,000 employees are deeply committed to serving the healthcare needs of everyone in our communities, and to providing each of our patients with exceptional, personal care.