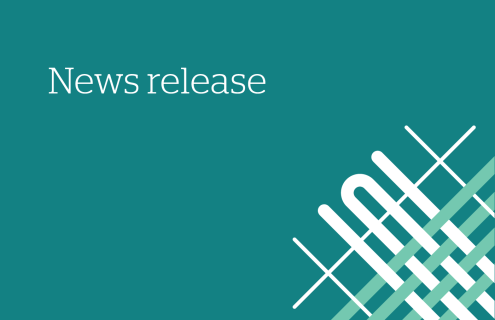 Dartmouth Health's Workforce Readiness Institute (WRI) has trained nearly 400 certified medical assistants, pharmacy technicians and surgical technicians through its full-time, hands-on apprenticeship program since its inception in 2017.
Three of WRI's programs, Medical Assistant, Pharmacy Technician and Surgical Technologist, involve apprenticeship as part of their training. Candidates who are selected to participate in these programs are hired by Dartmouth Health to work in one of its clinical locations while they train. Depending on the program, trainings run nine-weeks to 11 months, offer full-time, hands-on classroom and clinical training, an hourly wage, benefits and college credits. After their training, individuals sit for the national certification exams relevant to their programs and, upon certification, begin their apprenticeships.
"Our apprenticeship programs are an excellent way for people to begin a career in healthcare," said Carolyn Isabelle, Director of Workforce Development and Planning, Dartmouth Health. "Participants earn pay and benefits while they learn, and once they complete their apprenticeships there are a number of options for continued career development and growth within the Dartmouth Health system."
In the past 18 months, more than 200 certified professionals have participated in apprenticeships in 32 different departments within the Dartmouth Health System.
In early fall, WRI celebrated the graduation of several student cohorts in its Medical Assistant and Pharmacy Technician training programs. WRI graduated 17 medical assistants – eight from Dartmouth Hitchcock Medical Center, nine from its various clinics; and four pharmacy technicians. In addition, 21 students completed registered apprenticeships as Medical Assistants and Pharmacy Technicians.
Keri Anderson, Certified Clinical Medical Assistant (CCMA), who was placed at Dartmouth Hitchcock Nashua Clinics, was honored with the Outstanding Student Award.
"The [WRI] Medical Assistant program is intense but the instructors, Maureen Brockway and Will Landry, knew exactly how to lead us and prepare us to be winners, to not give up, and to put our best foot forward, said graduate Chitra Prabharka. "Under Maureen's able guidance, we all followed along like ducks in a row and completed the course with a 100% pass rate." Prabharka is employed as a medical assistant at Dartmouth Hitchcock Medical Center.
In a second ceremony, WRI graduated seven Surgical Technologists from Dartmouth Hitchcock Medical Center and Cheshire Medical Center and recognized two current apprentices.
Dartmouth Health Workforce Readiness Institute will host a virtual information session "Why a Healthcare Apprenticeship is Right for You" on Wednesday, November 16 at 6 pm. For information and to register, visit Workforce Readiness Institute website.
DHWRI is a registered career school with the New Hampshire Department of Education that offers training and career advancement opportunities through comprehensive training programs that offer full-time employment with benefits. Participants in some programs can earn college credits, state/national licenses, and certifications while being paid to learn. Most DHWRI programs carry little to no cost to participants. Upon successful completion of the programs, most graduates continue in full-time roles within the Dartmouth Health System. Recruitment is currently underway for WRI's Pharmacy Technician Apprenticeship Program, with a $2,500 sign-on bonus for those accepting a position at Dartmouth Hitchcock Medical Center. Interested candidates should visit the Workforce Readiness Institute website for more information.
About Dartmouth Health
Dartmouth Health, New Hampshire's only academic health system and the state's largest private employer, serves patients across northern New England. Dartmouth Health provides access to more than 2,000 providers in almost every area of medicine, delivering care at its flagship hospital, Dartmouth Hitchcock Medical Center (DHMC) in Lebanon, NH, as well as across its wide network of hospitals, clinics and care facilities. DHMC is consistently named the #1 hospital in New Hampshire by U.S. News & World Report, and recognized for high performance in numerous clinical specialties and procedures. Dartmouth Health includes Dartmouth Cancer Center, one of only 54 National Cancer Institute-designated Comprehensive Cancer Centers in the nation, and the only such center in northern New England; Dartmouth Health Children's, which includes Children's Hospital at Dartmouth Hitchcock Medical Center, the state's only children's hospital, and multiple clinic locations around the region; member hospitals in Lebanon, Keene and New London, NH, and Bennington and Windsor, VT; Visiting Nurse and Hospice for Vermont and New Hampshire; and more than 24 clinics that provide ambulatory services across New Hampshire and Vermont. Through its historical partnership with Dartmouth and the Geisel School of Medicine, Dartmouth Health trains nearly 400 medical residents and fellows annually, and performs cutting-edge research and clinical trials recognized across the globe with Geisel and the White River Junction VA Medical Center in White River Junction, VT. Dartmouth Health and its more than 13,000 employees are deeply committed to serving the healthcare needs of everyone in our communities, and to providing each of our patients with exceptional, personal care.