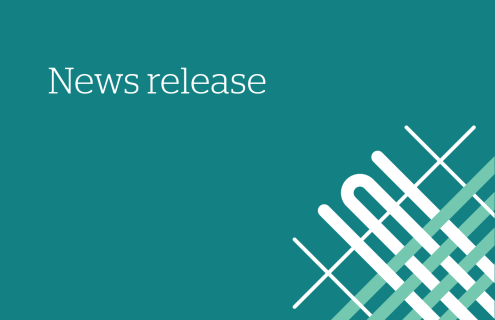 At the core of Dartmouth Health's diversity, equity, inclusion and belonging (DEIB) mission is a belief that there is great strength in the diversity of our patients, people, and community. A major component of creating a welcoming and inclusive environment for our staff, patients and visitors is taking proactive steps and working with partners to create a healthcare workforce that reflects the growing diversity of our region and nation.
On Thursday, February 9, Dartmouth Health, Dartmouth College and the Geisel School of Medicine at Dartmouth will host "A Matter of Life or Death: The Diversity, Equity, Inclusion and Belonging Imperative." This event, which will be held from 5 to 6 pm EST in-person at the Filene Auditorium in Moore Hall on the Dartmouth campus as well as virtually, will bring together leadership from the institutions for a conversation around the strategies they are implementing to curate a more diverse healthcare workforce by investing in educational and faculty pipeline programs, embracing cultural humility, and fostering a sense of belonging that will ultimately lead to better health outcomes for underrepresented and marginalized communities.
Panelists for this event include:
Teresa Lyn D. Malcolm, MD, FACOG, MBA, vice president of DEIB at Dartmouth Health
Shontay Delalue, PhD, senior vice president and senior diversity officer at Dartmouth
Erika Brown, PhD, dean of faculty affairs at Geisel
Lisa McBride, PhD, associate dean of DEIB at Geisel
"I'm excited to be on this panel with several of my esteemed colleagues at Dartmouth and Geisel for this important conversation on cultivating a healthcare workforce that looks more like the patient population we serve," Malcolm said. "By embracing diversity in both the patient-facing and academic sides of medicine, we not only create opportunity for people to join our field who previously had not seen a place for themselves there before; but also benefit our patients by increasing the scope of perspectives and experiences from the people providing their care."
Register online for this free event by February 6.
About Dartmouth Health
Dartmouth Health, New Hampshire's only academic health system and the state's largest private employer, serves patients across northern New England. Dartmouth Health provides access to more than 2,000 providers in almost every area of medicine, delivering care at its flagship hospital, Dartmouth Hitchcock Medical Center (DHMC) in Lebanon, NH, as well as across its wide network of hospitals, clinics and care facilities. DHMC is consistently named the #1 hospital in New Hampshire by U.S. News & World Report, and recognized for high performance in numerous clinical specialties and procedures. Dartmouth Health includes Dartmouth Cancer Center, one of only 54 National Cancer Institute-designated Comprehensive Cancer Centers in the nation, and the only such center in northern New England; Dartmouth Health Children's, which includes Children's Hospital at Dartmouth Hitchcock Medical Center, the state's only children's hospital, and multiple clinic locations around the region; member hospitals in Lebanon, Keene and New London, NH, and Bennington and Windsor, VT; Visiting Nurse and Hospice for Vermont and New Hampshire; and more than 24 clinics that provide ambulatory services across New Hampshire and Vermont. Through its historical partnership with Dartmouth and the Geisel School of Medicine, Dartmouth Health trains nearly 400 medical residents and fellows annually, and performs cutting-edge research and clinical trials recognized across the globe with Geisel and the White River Junction VA Medical Center in White River Junction, VT. Dartmouth Health and its more than 13,000 employees are deeply committed to serving the healthcare needs of everyone in our communities, and to providing each of our patients with exceptional, personal care.