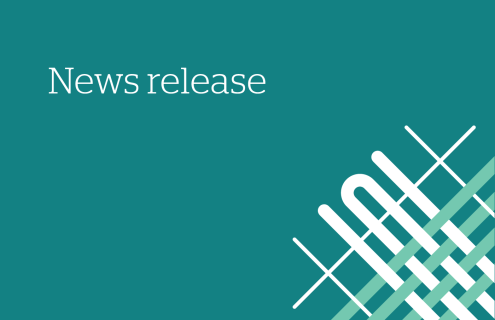 Nominations accepted through March 21
As Dartmouth Health nears one year since the creation of its Office of Diversity, Equity, Inclusion and Belonging (DEIB), we reflect on what has been accomplished, and look forward to much more work to be done, in our mission to nurture a welcoming and inclusive environment for all. Much of this inspiration comes from people right in our communities who step up and lead the way to creating a more just and equitable society.
In the spirit of honoring these heroes, Dartmouth Health's Black, Indigenous, and People of Color Employee Resource Group (BIPOC ERG), which works to promote belonging, safety, and unity by relationship building and contributing to the community in meaningful ways, announces Dartmouth Health's first-annual Community Impact Social Justice Awards. The three categories for nominations include a community member, a youth community member under age 24 and a Dartmouth Health employee. Nominees should meet the following criteria:
Actively engaged in demonstrated social justice action aimed at making the lives of others and/or communities better
Engaged in empowerment of marginalized individuals and/or communities
Engaged in community organizing and systems change that promote human rights and social justice action
Demonstrated evidence of ongoing inclusive change in the community/communities within which the individual(s) work
"Our BIPOC ERG is truly 'walking the talk' of our DEIB mission, and our upcoming Community Impact Social Justice Awards is an outstanding example of this group showcasing the individuals making our communities better," said Teresa Dean Malcolm, MD, FACOG, MBA, vice president of DEIB at Dartmouth Health. "At Dartmouth Health, we are invested in the health of the communities we serve and whole-heartedly support those who are doing the critical work within those communities to make them fairer and more inclusive."
Nominations for the Community Impact Social Justice Awards are being accepted through Tuesday, March 21. To nominate someone, go to our Community Impact Social Justice Award Nomination Form. The awards ceremony will be held at the New Hampshire Audubon Society, located at 84 Silk Farm Road in Concord, on Saturday, April 29, at 6 pm. To purchase tickets, go to our Community Impact Social Justice Awards event page. For more information, email BIPOC-ERG@hitchcock.org.
About Dartmouth Health
Dartmouth Health, New Hampshire's only academic health system and the state's largest private employer, serves patients across northern New England. Dartmouth Health provides access to more than 2,000 providers in almost every area of medicine, delivering care at its flagship hospital, Dartmouth Hitchcock Medical Center (DHMC) in Lebanon, NH, as well as across its wide network of hospitals, clinics and care facilities. DHMC is consistently named the #1 hospital in New Hampshire by U.S. News & World Report, and recognized for high performance in numerous clinical specialties and procedures. Dartmouth Health includes Dartmouth Cancer Center, one of only 54 National Cancer Institute-designated Comprehensive Cancer Centers in the nation, and the only such center in northern New England; Dartmouth Health Children's, which includes Children's Hospital at Dartmouth Hitchcock Medical Center, the state's only children's hospital, and multiple clinic locations around the region; member hospitals in Lebanon, Keene and New London, NH, and Bennington and Windsor, VT; Visiting Nurse and Hospice for Vermont and New Hampshire; and more than 24 clinics that provide ambulatory services across New Hampshire and Vermont. Through its historical partnership with Dartmouth and the Geisel School of Medicine, Dartmouth Health trains nearly 400 medical residents and fellows annually, and performs cutting-edge research and clinical trials recognized across the globe with Geisel and the White River Junction VA Medical Center in White River Junction, VT. Dartmouth Health and its more than 13,000 employees are deeply committed to serving the healthcare needs of everyone in our communities, and to providing each of our patients with exceptional, personal care.