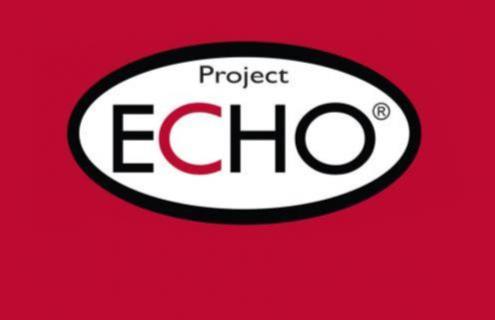 Nationally and in our communities, many young people are experiencing increases in anxiety, depression, trauma, and suicidal ideation, resulting in a widely recognized youth mental health crisis. The rate of major depressive episodes among U.S. adolescents increased by more than 52 percent between 2005 and 2017, and the number of teen suicide attempts in the U.S. increased dramatically between 2019 and 2021. Increased anxiety from social media, violence in schools, and COVID isolation, on top of the existing pressures of adolescence, have created an alarming situation in the mental health of America's teens.
Dartmouth Health will soon launch a new Project ECHO (Extension for Community Healthcare Outcomes) virtual educational series to provide tools for school staff, coaches, and community youth leaders to better support the increasing number of youth under stress and in distress. "Recognizing and Responding to Youth in Distress" will equip participants with information and resources to help those in the community address this youth mental health crisis affecting schools, camps, faith communities, and teams.
Planned sessions for this webinar series include:
May 2—Recognizing youth in distress
May 16—What might we be seeing? The underlying causes
May 30—What can we do about it? Building resiliency and connection
June 13—Getting help when we need it. Resources and working with families
June 20—Topic to be determined
"It's never been easy to be a teenager, but today's young people are inundated with stressors in their daily lives that previous generations have not seen, and have little escape from it all due to social media," said Jackie Pogue, MPH, MA, research project manager at the Dartmouth Institute for Health Policy & Clinical Practice and one of the organizers of this ECHO. "Trusted adults who serve as leaders for teens are in a unique situation to identify the warning signs of a crisis and make all the difference in a young person's life. Through this ECHO, we hope to empower community leaders to better understand the issues and effectively help youth in mental health distress."
All five sessions will be held from 12-1 pm. Registration is required and free of charge. Register for this Project ECHO series.
Project ECHO is a program of the University of New Mexico Health Sciences Center.
About Dartmouth Health
Dartmouth Health, New Hampshire's only academic health system and the state's largest private employer, serves patients across northern New England. Dartmouth Health provides access to more than 2,000 providers in almost every area of medicine, delivering care at its flagship hospital, Dartmouth Hitchcock Medical Center (DHMC) in Lebanon, NH, as well as across its wide network of hospitals, clinics and care facilities. DHMC is consistently named the #1 hospital in New Hampshire by U.S. News & World Report, and recognized for high performance in numerous clinical specialties and procedures. Dartmouth Health includes Dartmouth Cancer Center, one of only 54 National Cancer Institute-designated Comprehensive Cancer Centers in the nation, and the only such center in northern New England; Dartmouth Health Children's, which includes Children's Hospital at Dartmouth Hitchcock Medical Center, the state's only children's hospital, and multiple clinic locations around the region; member hospitals in Lebanon, Keene and New London, NH, and Bennington and Windsor, VT; Visiting Nurse and Hospice for Vermont and New Hampshire; and more than 24 clinics that provide ambulatory services across New Hampshire and Vermont. Through its historical partnership with Dartmouth and the Geisel School of Medicine, Dartmouth Health trains nearly 400 medical residents and fellows annually, and performs cutting-edge research and clinical trials recognized across the globe with Geisel and the White River Junction VA Medical Center in White River Junction, VT. Dartmouth Health and its more than 13,000 employees are deeply committed to serving the healthcare needs of everyone in our communities, and to providing each of our patients with exceptional, personal care.