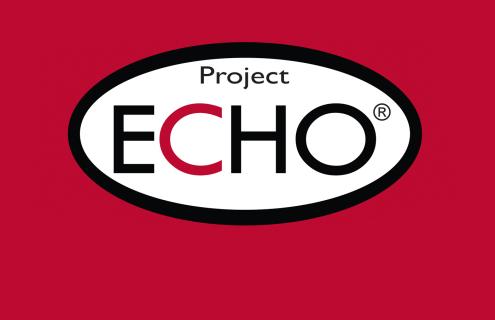 Political determinants of health include the governmental systems, structures, and policies that impact health outcomes. Factors that impact outcomes are the subject of annual legislative debate at the New Hampshire State House in the form of bills that can advance or jeopardize the health of the people of the Granite State. The executive branch—the Governor, Executive Council, and agencies—also decides on funding and programming that impacts health.
Dartmouth Health will soon launch a new Project ECHO (Extension for Community Healthcare Outcomes) virtual educational series examining legislation and executive action impacting political determinants of health. Presented in partnership with the New Hampshire Hospital Association, New Hampshire Medical Society, New Hampshire Nurses Association, University of New Hampshire Institute of Health Policy and Practice, New Hampshire Fiscal Policy Institute, and New Futures, participants in this ECHO will together consider how they can best advocate to assure that policies at the state level advance the health of Granite Staters.
Planned sessions for this webinar series include:
February 9—The New Hampshire State Budget
February 23—Medicaid Eligibility/Redetermination
March 9—Women's Health: Maternal and Choice
March 23—Medicaid Expansion
April 6—Housing, A Health Foundation
April 20—System of Care: Correct Level of Care
May 4—The New Hampshire Budget: Compare Governor, House and Senate Budget Proposals
May 18—Energy, the Environment and Health
June 1— Childcare and Children's Health
June 15—Legislative Wrap-Up: Policy and Budget
"What happens in Concord matters to all Granite Staters," said Courtney Tanner, director of Government Relations at Dartmouth Health. "In the legislature, policy makers debate and decide laws that allow or impede access to resources. They vote on bills related to healthcare, housing, childcare, social support and more. In the executive branch, our governor, executive council, and agency leaders decide on funding and programming. This Project ECHO will discuss issues New Hampshire is facing and potential policy levers to tackle them."
All 10 sessions will be held from 8-9 am. Registration is required and free of charge. Register for this Project ECHO series.
Project ECHO is a program of the University of New Mexico Health Sciences Center.
About Dartmouth Health
Dartmouth Health, New Hampshire's only academic health system and the state's largest private employer, serves patients across northern New England. Dartmouth Health provides access to more than 2,000 providers in almost every area of medicine, delivering care at its flagship hospital, Dartmouth Hitchcock Medical Center (DHMC) in Lebanon, NH, as well as across its wide network of hospitals, clinics and care facilities. DHMC is consistently named the #1 hospital in New Hampshire by U.S. News & World Report, and recognized for high performance in numerous clinical specialties and procedures. Dartmouth Health includes Dartmouth Cancer Center, one of only 56 National Cancer Institute-designated Comprehensive Cancer Centers in the nation, and the only such center in northern New England; Dartmouth Health Children's, which includes Children's Hospital at Dartmouth Hitchcock Medical Center, the state's only children's hospital, and multiple clinic locations around the region; member hospitals in Lebanon, Keene and New London, NH, and Bennington and Windsor, VT; Visiting Nurse and Hospice for Vermont and New Hampshire; and more than 24 clinics that provide ambulatory services across New Hampshire and Vermont. Through its historical partnership with Dartmouth and the Geisel School of Medicine, Dartmouth Health trains nearly 400 medical residents and fellows annually, and performs cutting-edge research and clinical trials recognized across the globe with Geisel and the White River Junction VA Medical Center in White River Junction, VT. Dartmouth Health and its more than 13,000 employees are deeply committed to serving the healthcare needs of everyone in our communities, and to providing each of our patients with exceptional, personal care.