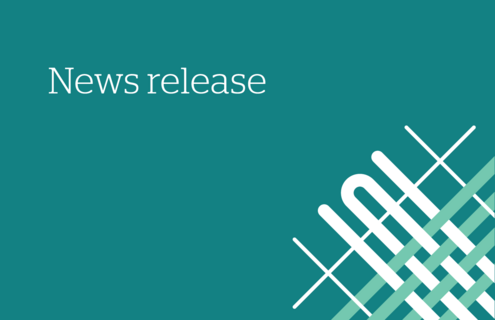 In collaboration with the National Institutes of Health (NIH) and Belgium-based viral vector manufacturer Exothera, a team of researchers at Dartmouth Health's Dartmouth Hitchcock Medical Center (DHMC) and Dartmouth's Geisel School of Medicine are working to develop the first intranasal COVID-19 vaccine brought to market. Led by DHMC infectious disease and international health physician Peter F. Wright, MD, this nasal-spray vaccine will not require refrigeration and does not need to be administered by a medical professional, making it a critical tool in the fight against COVID-19 in developing parts of the world.
DHMC is the sole U.S. research and development site for this novel vaccine. Clinical trials are planned in the U.S. and Africa. Intranasal vaccines show great potential to slow the transmission of COVID-19 as they have been used successfully in the past against other pathogens that enter the body via mucous membranes, including measles, rubella and other respiratory viruses.
"We are pleased to join this collaborative effort to develop and assess the safety, immunogenicity, and effectiveness of an adenovirus type 4 based vaccine expressing the SARS-CoV-2 spike protein as a novel approach to the prevention of COVID-19," said Wright, who is also a professor of pediatrics at Geisel. "Although unique in the COVID field, the vaccine has precedent in the highly successful prevention of adenovirus respiratory disease in the United States military."
Despite the rapid development of injectable COVID-19 vaccines, a majority of low-income and lower-middle-income countries were unable to achieve proper population coverage during initial vaccine rollouts. Even now, the percentage of the population fully vaccinated is below the level necessary to prevent continued transmission. A vaccine that can be administered by anyone via nasal spray is anticipated to be highly effective in interrupting the transmission of COVID-19, as has been done successfully with oral drops given globally to prevent polio.
Clips from the video below are cleared for use by news media outlets on all digital and broadcast platforms, with credit to Dartmouth Health.
About Dartmouth Health
Dartmouth Health, New Hampshire's only academic health system and the state's largest private employer, serves patients across northern New England. Dartmouth Health provides access to more than 2,000 providers in almost every area of medicine, delivering care at its flagship hospital, Dartmouth Hitchcock Medical Center (DHMC) in Lebanon, NH, as well as across its wide network of hospitals, clinics and care facilities. DHMC is consistently named the #1 hospital in New Hampshire by U.S. News & World Report, and recognized for high performance in numerous clinical specialties and procedures. Dartmouth Health includes Dartmouth Cancer Center, one of only 53 National Cancer Institute-designated Comprehensive Cancer Centers in the nation, and the only such center in northern New England; Dartmouth Health Children's, which includes Children's Hospital at Dartmouth Hitchcock Medical Center, the state's only children's hospital, and multiple clinic locations around the region; member hospitals in Lebanon, Keene and New London, NH, and Bennington and Windsor, VT; Visiting Nurse and Hospice for Vermont and New Hampshire; and more than 24 clinics that provide ambulatory services across New Hampshire and Vermont. Through its historical partnership with Dartmouth and the Geisel School of Medicine, Dartmouth Health trains nearly 400 medical residents and fellows annually, and performs cutting-edge research and clinical trials recognized across the globe with Geisel and the White River Junction VA Medical Center in White River Junction, VT. Dartmouth Health and its more than 13,000 employees are deeply committed to serving the healthcare needs of everyone in our communities, and to providing each of our patients with exceptional, personal care.
About Exothera SA
Exothera is a contract development, and manufacturing organization (CDMO) dedicated to viral vector and nucleic acids production. As a technology-driven company, Exothera provides best-in-class bioprocessing expertise that capitalizes on the best and most innovative manufacturing technologies developed within the Univercells group. The company delivers process development/optimization to rapidly reach GMP clinical and commercial production of vaccines, viral vectors, and nucleic acids. At Exothera and Univercells, our mission is to make life-changing therapies available to all.