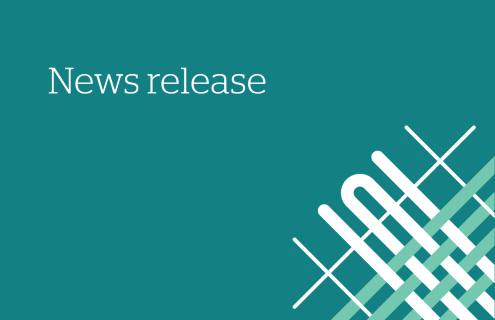 Grace Cottage Family Health & Hospital, an independent, nonprofit critical access hospital and family health clinic in Townshend, Vermont, announces a new partnership with Dartmouth Health Connected Care in Lebanon, New Hampshire, to provide acute care TeleEmergency (TeleED) services to Grace Cottage patients. Through this partnership, Dartmouth Health TeleED can quickly bring additional board-certified emergency physicians and experienced emergency nurses to a patient's bedside through live interactive audiovisual technology and collaborate with the local clinical team, including prompt assessment and treatment recommendations.
"While Grace Cottage continues to remain independent, this collaboration with Dartmouth Health Connected Care enables us to enhance our already-stellar team of Emergency Department providers," said Doug DiVello, president and CEO of Grace Cottage Family Health & Hospital.
With this new partnership, Dartmouth Health TeleED physicians and staff provide critical-situation services, joining the local team at Grace Cottage Hospital as they prioritize and guide interventions. Patients are evaluated, managed and treated in real-time collaboration with the local attending physician or associate provider, which enhances emergency care at the local level.
"The primary goal of the Center for Telehealth is to help deliver exceptional care to patients across northern New England, regardless of location," said Kevin Curtis, MD, MS, medical director of Dartmouth Health Connected Care. "We began our partnership with Grace Cottage's health care team in April 2022 collaborating on TeleNeurology services, and we are very pleased to now offer TeleEmergency services, as well."
Dartmouth Health began providing TeleED service at Grace Cottage Hospital 24/7 in August.
"We went 'live' with TeleEmergency Services in early August and the very next day the Dartmouth Health TeleED team helped us save the life of a patient in our Emergency Department," said George Terwilliger, MD, chief medical officer at Grace Cottage Family Health & Hospital. "Following stabilization, the transfer to Dartmouth Hitchcock Medical Center for urgent surgery was swift and seamless, arranged by the Dartmouth Health TeleED team that had already been assisting our emergency department team with the patient through two-way video communication."
To learn more about Grace Cottage Family Health & Hospital, visit the Grace Cottage website. For information about Dartmouth Health Connected Care and Center for Telehealth, visit our Connected Care page.
About Dartmouth Health
Dartmouth Health, New Hampshire's only academic health system and the state's largest private employer, serves patients across northern New England. Dartmouth Health provides access to more than 2,000 providers in almost every area of medicine, delivering care at its flagship hospital, Dartmouth Hitchcock Medical Center (DHMC) in Lebanon, NH, as well as across its wide network of hospitals, clinics and care facilities. DHMC is consistently named the #1 hospital in New Hampshire by U.S. News & World Report, and recognized for high performance in numerous clinical specialties and procedures. Dartmouth Health includes Dartmouth Cancer Center, one of only 56 National Cancer Institute-designated Comprehensive Cancer Centers in the nation, and the only such center in northern New England; Dartmouth Health Children's, which includes Children's Hospital at Dartmouth Hitchcock Medical Center, the state's only children's hospital, and multiple clinic locations around the region; member hospitals in Lebanon, Keene and New London, NH, and Bennington and Windsor, VT; Visiting Nurse and Hospice for Vermont and New Hampshire; and more than 24 clinics that provide ambulatory services across New Hampshire and Vermont. Through its historical partnership with Dartmouth and the Geisel School of Medicine, Dartmouth Health trains nearly 400 medical residents and fellows annually, and performs cutting-edge research and clinical trials recognized across the globe with Geisel and the White River Junction VA Medical Center in White River Junction, VT. Dartmouth Health and its more than 13,000 employees are deeply committed to serving the healthcare needs of everyone in our communities, and to providing each of our patients with exceptional, personal care.