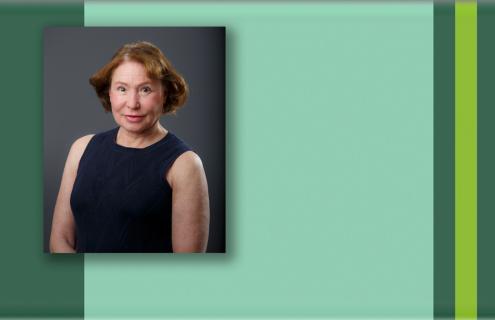 High blood pressure, known as hypertension, is a major risk factor for stroke, heart disease and kidney disease. Many people are not aware that they have high blood pressure and need treatment. For some patients, lifestyle changes including diet, weight loss and exercise can bring their blood pressure to a healthier level, while others may also need medications.
"If you have recently been diagnosed with high blood pressure, started or changed blood pressure medications, you may want to check your blood pressure every day," said Merle L. Myerson, MD, EdD, FACC, head of the Cardiovascular Disease Prevention Program & Lipid Clinic within the Heart & Vascular Center at Dartmouth Health's Dartmouth Hitchcock Medical Center. "If your blood pressure has improved and is stable, less frequent checks are needed."
Blood pressure is often measured by healthcare providers, but measuring your own blood pressure at home can be helpful. Blood pressure readings can vary for many reasons, and taking your own blood pressure more frequently at home can give you and your medical providers a better idea of whether your blood pressure is too high and to determine the best plan to control your blood pressure.
"The most recent blood pressure guidelines state that optimal blood pressure is 120/80 mmHg or lower," Myerson said. "Hypertension is defined as readings 130/80 or higher. It is best to discuss your numbers with your healthcare provider to determine what your individual blood pressure goals are.
The "top" number of the two in a blood pressure reading is called "systolic" and is the pressure in your arteries as blood is pumped from the heart out to your body. The "bottom" number is "diastolic" and is the pressure in the arteries as blood travels back (through your veins) to your heart.
Here are some pointers on taking your blood pressure at home:
Use a monitor that has an arm cuff (and not one that is put on the wrist).
Make sure the cuff fits your arm. (The Self-Measured Blood Pressure Cuff Selection (PDF) file from the American Medical Association provides guidance on how to properly measure your arm to determine the correct cuff size).
Wrap the cuff around your arm (above your elbow). There may be a line or arrow to match up with your brachial artery which is midline on your arm.
Rest at least five minutes before taking the reading, sit with your feet on the floor and your arm at the level of your heart (you can lay your arm on a table).
Take your blood pressure at different times of the day and use a log to record your readings.
"Bring your log with you when you go for an appointment or checkup," Myerson recommends. "If your home readings are consistently elevated or too low (where you may be light-headed), you should reach out to your provider to discuss. Some patients also bring their blood pressure machines to their primary care physician to compare their accuracy with the provider's instruments."
About Dartmouth Health
Dartmouth Health, New Hampshire's only academic health system and the state's largest private employer, serves patients across northern New England. Dartmouth Health provides access to more than 2,000 providers in almost every area of medicine, delivering care at its flagship hospital, Dartmouth Hitchcock Medical Center (DHMC) in Lebanon, NH, as well as across its wide network of hospitals, clinics and care facilities. DHMC is consistently named the #1 hospital in New Hampshire by U.S. News & World Report, and recognized for high performance in numerous clinical specialties and procedures. Dartmouth Health includes Dartmouth Cancer Center, one of only 54 National Cancer Institute-designated Comprehensive Cancer Centers in the nation, and the only such center in northern New England; Dartmouth Health Children's, which includes Children's Hospital at Dartmouth Hitchcock Medical Center, the state's only children's hospital, and multiple clinic locations around the region; member hospitals in Lebanon, Keene and New London, NH, and Bennington and Windsor, VT; Visiting Nurse and Hospice for Vermont and New Hampshire; and more than 24 clinics that provide ambulatory services across New Hampshire and Vermont. Through its historical partnership with Dartmouth and the Geisel School of Medicine, Dartmouth Health trains nearly 400 medical residents and fellows annually, and performs cutting-edge research and clinical trials recognized across the globe with Geisel and the White River Junction VA Medical Center in White River Junction, VT. Dartmouth Health and its more than 13,000 employees are deeply committed to serving the healthcare needs of everyone in our communities, and to providing each of our patients with exceptional, personal care.