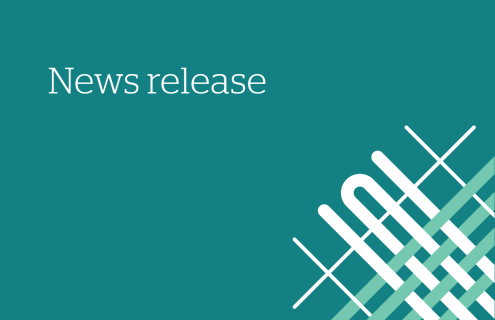 Dartmouth Health has published the latest webinar in its series, Heads Up: A Year-Long Mental Health Awareness Journey. This month, expert panelists discuss the topic "the current state of mental health and the path forward." The video can be viewed below.
This segment features Will Torrey, MD, Chair, Department of Psychiatry, Dartmouth Health, Holly A. Stevens, Esq., Director of Public Policy, National Alliance on Mental Health, New Hampshire chapter (NAMI NH), and Matthew Houde, JD, Vice President of Government Relations, Dartmouth Health. Together, they discuss the current state of the mental health system in New Hampshire and the country, and areas of federal and state public policy that can be improved.
Torrey said the biggest difficulty facing residents and providers is timely access to high-quality care.
"The demand for services, the need for services, just far outstrips the state's capacity to offer those needed services. If you develop cancer, heart disease or an orthopedic injury, you can get into outpatient or inpatient treatment in a timely manner. But that's just not true for psychiatric illnesses," Torrey said. "We don't have a smooth system that functions as a system so that people can get outpatient care when they need it, and to avoid inpatient care. And that's due to longstanding funding problems both in the private and public sector, as well as the need to invest in workforce so that the people who can provide the care, in a skilled fashion, are there when we need them."
The panelists also discussed the importance of robust policies to aid in workforce development and retention, increase Medicaid reimbursements to cover costs and help close the gap in uncompensated care, as well as recent policy successes, such as the new Suicide and Crisis Lifeline, 988, and permanently continuing much of New Hampshire's emergency expansions of telehealth coverage and reimbursements for outpatient clinical mental health treatment.
In partnership with the New Hampshire Union Leader and the Seacoast Media Group, the Heads Up series is a mental health awareness campaign that provides online resources, offers fresh perspectives and highlights community events on mental health-related topics.
To learn more about the Heads Up Series, resources on mental health or to view past newspaper feature articles and webinars, visit our Mental Health section.
About Dartmouth Health
Dartmouth Health, New Hampshire's only academic health system and the state's largest private employer, serves patients across northern New England. Dartmouth Health provides access to more than 2,000 providers in almost every area of medicine, delivering care at its flagship hospital, Dartmouth Hitchcock Medical Center (DHMC) in Lebanon, NH, as well as across its wide network of hospitals, clinics and care facilities. DHMC is consistently named the #1 hospital in New Hampshire by U.S. News & World Report, and recognized for high performance in numerous clinical specialties and procedures. Dartmouth Health includes Dartmouth Cancer Center, one of only 56 National Cancer Institute-designated Comprehensive Cancer Centers in the nation, and the only such center in northern New England; Dartmouth Health Children's, which includes Children's Hospital at Dartmouth Hitchcock Medical Center, the state's only children's hospital, and multiple clinic locations around the region; member hospitals in Lebanon, Keene and New London, NH, and Bennington and Windsor, VT; Visiting Nurse and Hospice for Vermont and New Hampshire; and more than 24 clinics that provide ambulatory services across New Hampshire and Vermont. Through its historical partnership with Dartmouth and the Geisel School of Medicine, Dartmouth Health trains nearly 400 medical residents and fellows annually, and performs cutting-edge research and clinical trials recognized across the globe with Geisel and the White River Junction VA Medical Center in White River Junction, VT. Dartmouth Health and its more than 13,000 employees are deeply committed to serving the healthcare needs of everyone in our communities, and to providing each of our patients with exceptional, personal care.