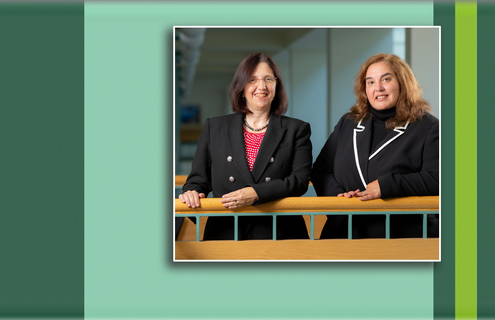 Dartmouth Health's HOBSCOTCH Institute for Cognitive Health and Well-Being was selected for a $1,875,000 five-year federal grant from the Centers for Disease Control and Prevention. The Institute will use this grant to implement the HOBSCOTCH program (Home Based Self-Management and Cognitive Training Changes Lives), an evidence-based self-management program, across the country to help improve the lives of people living with epilepsy.
An estimated 3.4 million Americans live with epilepsy, and up to three-quarters of them suffer with cognitive issues related to their disease and the treatments used to control seizures. Dartmouth Health's program helps patients learn skills to better manage their memory and thinking problems and the effects these challenges have on daily life. Currently, the HOBSCOTCH Institute, based at Dartmouth Health's Dartmouth Hitchcock Medical Center (DHMC), is able to offer its telehealth deliverable services to hundreds of epilepsy patients across the United States, but this grant will allow for the Institute to significantly expand its impact both regionally and nationally over the next five years.
"The goals of this project are based in the science of public health, with this effort aiming to increase healthcare system capacity to provide people and communities with equitable access to quality epilepsy care that includes evidence based self-management.The Institute aims to make improving cognitive function and quality of life a reality for all people with epilepsy, regardless of their location or status," said Elaine T. Kiriakopoulos, MD, MPH, MSc, co-founder and director of the Institute and principal investigator on this effort. "By implementing a 'hub-and-spoke' approach with outposts of HOBSCOTCH referral and delivery centers spread throughout the United States, providers and epilepsy patients nationwide can benefit. Providers will have support from an expert multidisciplinary team at the Institute's central hub and patients will receive one-on-one support from skilled and trained Cognitive Coaches to learn valuable strategies for managing their disease and improving well-being."
Regionally, the Institute will collaborate with the Northern New England CO-OP Practice and Community Based Research Network to streamline the referral process to the program, with a goal of improving access and better supporting people with epilepsy in rural and underserved communities. Nationally, a network of 19 epilepsy centers—including the Mayo Clinic, Yale New Haven Health, and the University of California San Francisco Weil Institute for Neurosciences—were recruited to participate in this five-year project, forming the HOBSCOTCH Institute Translational Network. This network consists of epilepsy centers that have demonstrated strong and consistent interest in collaborating with the Institute over the past two years with early program adoption and patient referral.
"Working with our partners at some of the country's highest-caliber medical centers, we are confident this five-year effort will make our program a best practice standard of care for people with epilepsy and cognitive challenges," said Barbara C. Jobst, MD, Dr.med., FAAN, FAES, chair of neurology and neurocritical care at DHMC, creator of the HOBSCOTCH program, co-founder of the Institute and co-principal investigator. "Dartmouth Health has long been a leader in epilepsy care, and this federal funding will enable us to share HOBSCOTCH, which has been so helpful to countless epilepsy patients in our region, on the national stage."
Funding for this project will begin on September 30.
About Dartmouth Health
Dartmouth Health, New Hampshire's only academic health system and the state's largest private employer, serves patients across northern New England. Dartmouth Health provides access to more than 2,000 providers in almost every area of medicine, delivering care at its flagship hospital, Dartmouth Hitchcock Medical Center (DHMC) in Lebanon, NH, as well as across its wide network of hospitals, clinics and care facilities. DHMC is consistently named the #1 hospital in New Hampshire by U.S. News & World Report, and recognized for high performance in numerous clinical specialties and procedures. Dartmouth Health includes Dartmouth Cancer Center, one of only 54 National Cancer Institute-designated Comprehensive Cancer Centers in the nation, and the only such center in northern New England; Dartmouth Health Children's, which includes Children's Hospital at Dartmouth Hitchcock Medical Center, the state's only children's hospital, and multiple clinic locations around the region; member hospitals in Lebanon, Keene and New London, NH, and Bennington and Windsor, VT; Visiting Nurse and Hospice for Vermont and New Hampshire; and more than 24 clinics that provide ambulatory services across New Hampshire and Vermont. Through its historical partnership with Dartmouth and the Geisel School of Medicine, Dartmouth Health trains nearly 400 medical residents and fellows annually, and performs cutting-edge research and clinical trials recognized across the globe with Geisel and the White River Junction VA Medical Center in White River Junction, VT. Dartmouth Health and its more than 13,000 employees are deeply committed to serving the healthcare needs of everyone in our communities, and to providing each of our patients with exceptional, personal care.