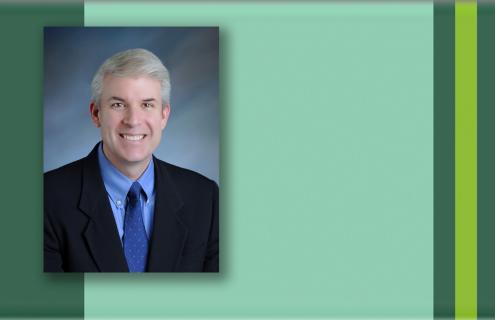 This February marks the 59th annual American Heart Month. Since the first Heart Month in 1964—proclaimed by President Lyndon B. Johnson, who was among the millions of people in the country who'd had heart attacks—the month has been a time when the nation spotlights heart disease, the No. 1 killer of Americans.
Needless to say, the field of cardiology looks nothing in 2023 like it did in 1964. With all the advancements in cardiac medicine in recent years, it can be overwhelming to keep track of all the latest developments and interventions available. Dartmouth Health will host a live webinar next week to address just that.
Gerard A. Dillon, MD, an interventional cardiologist with the Heart & Vascular Center at Dartmouth Hitchcock Clinics Concord, will be featured in Dartmouth Health's next Healthy Living Series event on Wednesday, February 22, at 6 pm EST. "State of the Heart: Medical Advancements and Prevention" will cover state-of-the art cardiac medicine advancements over the last 20 years; your risk for developing heart disease and lifestyle changes that can prevent it; and Dartmouth Health's team-focused approach to your care, from primary care to advanced surgical care. Dillon will also take questions from participants about heart health following his presentation.
"My goal is to help patients achieve cardiovascular health with evidence-based approaches including healthy lifestyle, medication or advanced treatments as necessary," Dillon said. "With advances in research and treatment protocols, there has been great progress in our ability to treat patients with cardiovascular disease and lower their risk for future cardiac events."
Registration for this free event is required. Register online.
About Dartmouth Health
Dartmouth Health, New Hampshire's only academic health system and the state's largest private employer, serves patients across northern New England. Dartmouth Health provides access to more than 2,000 providers in almost every area of medicine, delivering care at its flagship hospital, Dartmouth Hitchcock Medical Center (DHMC) in Lebanon, NH, as well as across its wide network of hospitals, clinics and care facilities. DHMC is consistently named the #1 hospital in New Hampshire by U.S. News & World Report, and recognized for high performance in numerous clinical specialties and procedures. Dartmouth Health includes Dartmouth Cancer Center, one of only 54 National Cancer Institute-designated Comprehensive Cancer Centers in the nation, and the only such center in northern New England; Dartmouth Health Children's, which includes Children's Hospital at Dartmouth Hitchcock Medical Center, the state's only children's hospital, and multiple clinic locations around the region; member hospitals in Lebanon, Keene and New London, NH, and Bennington and Windsor, VT; Visiting Nurse and Hospice for Vermont and New Hampshire; and more than 24 clinics that provide ambulatory services across New Hampshire and Vermont. Through its historical partnership with Dartmouth and the Geisel School of Medicine, Dartmouth Health trains nearly 400 medical residents and fellows annually, and performs cutting-edge research and clinical trials recognized across the globe with Geisel and the White River Junction VA Medical Center in White River Junction, VT. Dartmouth Health and its more than 13,000 employees are deeply committed to serving the healthcare needs of everyone in our communities, and to providing each of our patients with exceptional, personal care.